Brittney Maynard's Choice: "the right to die with Dignity, " Brittney explained in her interview with CNN,  that after being diagnosed with inoperable brain cancer and given less than 6 months to live she's opted for a more human way to end her life.
After exploring all her choices and being told by her doctor that the treatment would basically fry her scalp and being treated in hospice care where her family and friends would view her slow and painful dying, she decided that she would decide the day that she passes away.
Brittyney explains that, "having this choice at the end of my life has become incredibly important. It has given me a sense of peace during a tumultuous time that otherwise would be dominated by fear, uncertainty and pain.
Now, I'm able to move forward in my remaining days or weeks I have on this beautiful Earth, to seek joy and love and to spend time traveling to outdoor wonders of nature with those I love. And I know that I have a safety net.
When my suffering becomes too great, I can say to all those I love, "I love you; come be by my side, and come say goodbye as I pass into whatever's next." I will die upstairs in my bedroom with my husband, mother, stepfather and best friend by my side and pass peacefully. I can't imagine trying to rob anyone else of that choice."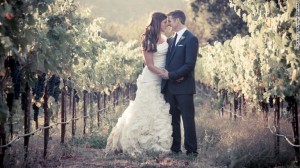 thebrittanyfund.org